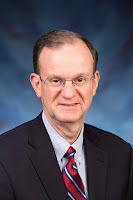 By: Richard Carnes
Many people have the good intention of making financial plans to care for their family and charitable causes important to them, but those same people procrastinate. Here are often cited reasons for delaying action on your will – and responses to each.
1. "Everything my spouse and I own is in joint tenancy, so we don't need a will."
Although your home, automobiles, and bank accounts may be in joint tenancy, there are probably some assets that are individually owned. Furthermore, a will is necessary to dispose of property at the death of the survivor or in the event both spouses die in a common incident.
2. "We completed and estate plan with an attorney ten years ago, and nothing has changed since then."
Even if the family circumstances are essentially the same, your assets have likely changed. Also, there have been significant changes in the laws affecting gift and estate taxes, so additional planning options may now be available.
3. "We have a living trust for the management and disposition of our assets."
It is highly unlikely that you have transferred everything you own to the living trust, so you need at least a "pour over will" that would transfer all non-trust property to the trust.
4. "Based on conversations with friends, developing an estate plan is very expensive."
The cost may be less than you expect, especially if you do not have a complicated estate. Also, the amount you spend now may be far less than the cost to your beneficiaries without a thoughtful plan.
5. "I'm just too busy now. I expect to be around for a while. I'll do it later."
Procrastination when you have no will leads to state law determining the division of your assets. Procrastination when you have an out-of-date will could lead to unintended consequences that then creates dissension between family.
An up-to-date plan brings peace of mind, freeing you to live life without a nagging sense that something is undone. To make intentional plans to care for your family and ministry causes, call upon the Kentucky Baptist Foundation as a helpful partner.
Richard Carnes is the president of the Kentucky Baptist Foundation, P O Box 436389, Louisville, KY 40253; toll-free (866) 489-3533; KYBaptistFoundation.org

The information in this article is provided as general information and is not intended as legal or tax advice. For advice and assistance in specific cases, you should seek the advice of an attorney or other professional adviser.