French B. Harmon, Ph.D.
President & Chief Executive Officer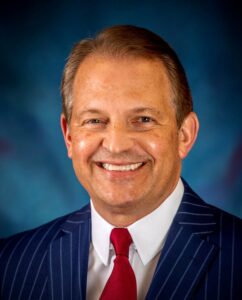 [email protected]
(502) 489-3421
With a pastoral background and extensive nonprofit leadership, French B. Harmon is passionate about helping ministries and individuals use their resources to fund the Great Commission. Prior to serving as KBF's President and CEO, he was First Baptist Church's Senior Pastor in Somerset, Kentucky and has held pastoral roles at Allen Baptist Church and Fort Mitchell Baptist Church. He also taught leadership studies at the University of the Cumberlands and served as a team leader for church development at the Kentucky Baptist Convention.
French holds educational degrees from Marshall University, University of Louisville, University of the Cumberlands, and The Southern Baptist Theological Seminary. He has also earned certificates in nonprofit leadership and effective fundraising strategies from Harvard University, the University of Notre Dame, Northwestern University, and Texas A&M University.
An involved community member, French has served on the boards of Shaping Our Appalachian Region (SOAR), University of the Cumberlands, Somerset Christian School, Kentucky Council for the Homeless, and the Somerset Police Department. Additionally, he coached baseball and served as a chaplain for the Kenton County Sheriff's department. In 2008, he opened the United States House of Representatives in prayer and served as a spiritual advisor for a congressional delegation to Israel in 2014 and recipient of the Diversity Award from Somerset Community College.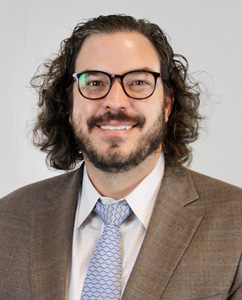 [email protected]
(502) 489-3426
Austin Wilkerson draws upon his diverse background and skills to offer our clients savvy, Kingdom-oriented financial guidance. Prior to joining KBF, Austin represented businesses, churches, nonprofits, and other tax-exempt organizations as general counsel at his own practice. He's also a former pastor and has a wide breadth of vocational experience, including basketball coaching, recruiting, and teaching at the high school and college level.
Austin earned his bachelor of science in international business summa cum laude from Oral Roberts University in Tulsa, Oklahoma, and his juris doctor cum laude from Regent University School of Law in Virginia Beach, Virginia.
Austin is admitted to practice as a member attorney of the Texas State Bar and the Kentucky State Bar. He is a proud advocate for adoption and has served on the boards of organizations devoted to assisting the orphan, the widow, and the poor, including Orphan Care Alliance, Pure Foundations, and the Arise for Children adoption agency.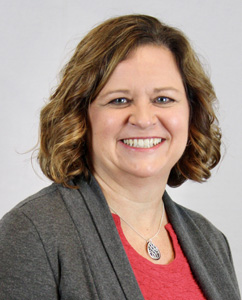 [email protected]
(502) 489-3438
As the Kentucky Baptist Foundation's chief operating officer, Kim Fulkerson ensures all of our clients enjoy a seamless experience and can have confidence their resources are faithfully managed.
She previously served for three years as KBF's senior accountant and continues to manage our accounting department alongside being responsible for the daily administration and operational functions of the Foundation.
Kim has a bachelor of science in accounting from the University of Kentucky. She has more than 10 years of experience in public accounting serving small business and nonprofit clients plus 21 years working within the nonprofit, real estate, and education sectors.
In her role as an accounting assistant, Alice Skaggs relies on her accounting background and passion for nonprofits to serve our clients so they can achieve their charitable goals.
She is responsible for overseeing daily accounting functions, maintaining accounting records, processing client account transactions, and assisting with client account maintenance. Alice has 15 years of accounting experience and has previously worked in both for-profit and nonprofit sectors.
Barbara Spencer
Administrative + Public Relations Assistant
As one of our longest-serving staff, Barbara Spencer is a crucial member of our team. Barbara provides administrative support to President French Harmon and Trust Counsel Austin Wilkerson through will and trust administration, correspondence, board and committee meeting preparation, financial and general records management, and customer service. She also assists in the creation of materials for presentations and seminars conducted by Foundation staff.
DeAnna Terry recently joined the staff having previously served at the Kentucky Baptist Convention for 9 years. She has held positions in both professional and ministry fields and brings her proven organizational skills and attention to detail to benefit both our staff and our clients.
She received her Masters of Divinity in Missions, Evangelism & Church Growth from The Southern Baptist Theological Seminary.