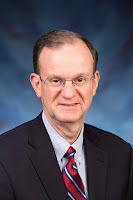 It is common for people to consider how they will eventually like their assets distributed among loved ones and ministry organizations. But perhaps you have not developed a comprehensive estate plan because you think that is necessary only for the extremely wealthy. In actuality, the need for estate planning applies to everyone. A smaller estate requires even more care to avoid unnecessary expenses and retain the maximum resources for fulfilling your personal, financial, and charitable goals. Here are four key reasons why you should establish an estate plan:
1. Defining Care For Yourself – A healthcare proxy, power of attorney, and living will define how you wish to be cared for should you ever experience a period of incapacity.
2. Creating Financial Security – A will allows you to direct how you want your assets distributed and to whom, regardless of the amount. If you don't have a personal will, state laws will determine who receives your assets.
3. Naming Guardians – If you have minor children, it's important to make written arrangements for their care. A will is the only legally recognized way to name a person you would like to entrust with the care of your children.
4. Naming Beneficiaries
– Your estate plan includes filling out beneficiary forms for assets such as insurance policies and retirement accounts. You should review your designated beneficiaries after major life events. You can also name a charitable organization as a primary beneficiary or contingent beneficiary within your plan.
A well-crafted estate plan benefits you, your loved ones, and the ministry causes you care about. Everyone needs to complete the four steps described above. Because no two situations are alike, the best course of action is to have your financial advisor and estate planning attorney review the details with you and help craft your estate plan. To make intentional plans to care for your family and the ministries God is inspiring you to support, call upon the Kentucky Baptist Foundation as a helpful partner. If you have questions, please contact the Kentucky Baptist Foundation's trust counsel, Laurie Valentine or me at our toll-free number (866) 489-3533.
Richard Carnes is the president of the Kentucky Baptist Foundation, PO Box 436389, Louisville, KY 40253; toll-free (866) 489-3533; KYBaptistFoundation.org
The information in this article is provided as general information and is not intended as legal or tax advice. For advice and assistance in specific cases, you should seek the advice of an attorney or other professional adviser.